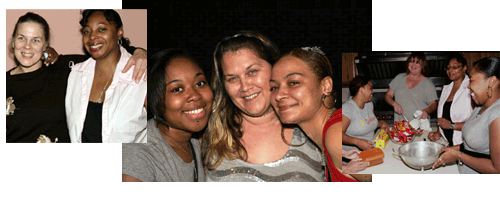 "Making a Difference"

2016 sees Woman's Co-op continuing it's 11th year of services in partnership with low income families in Calhoun County. A New Year brings about exciting new opportunities to our program. We will begin taking a more meaningful role in identifying the deficiencies of our local service organizations, and the inability of low income families to adequately meet needs and gain success. In addition, we will also begin to focus on the research and development of a local training program that will train women as Industrial Seamstresses. Upon success, the program will begin to generate revenue back into the organization by creating a Social Enterprise that manufactures and sells scrubs and women's plus size clothing.
We are very excited about the changes this New year will bring as well as our continued effort to provide opportunities for education and training in allied health, manufacturing and clerical fields.  Together we are creating a network of residents and organizations working together for a stronger community.
Thank you for your generous support!