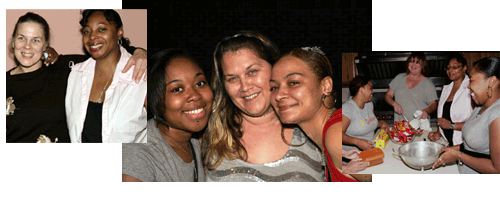 "Making a Difference"

Our inaugural Industrial Sewing Class of six women completed in July 2017.  This class offers instruction in the basics of industrial sewing while producing high quality uniforms for nurses, CENAs, occupational therapists and anyone else who wears medical scrubs.  Following successful completion of the program, graduates are ready to enter into a variety of industrial sewing trades.  Contact Woman's Co-op for more information or if you are interested in being part of or in support of the class.
join us for our 2017 Fall Fundraiser, in partnership with the BC MAMS and Leila Arboretum, as we present "Terror Trail" a haunting good time!!!! Held at Leila Arboretum, Friday and Saturday evenings in October from 7pm – 10pm.  The event kicks off October 13th
A special thank you to all those that contributed to our 2017 Painted Chair Affair and More. Thanks to your generosity we raised $22,000!
 Together we are creating a network of residents and organizations working together for a stronger community.
Thank you for your generous support!